Victoria ER is a freestanding emergency center that offers comprehensive care from illnesses to major trauma, even life-threatening conditions. Our facility is open 24/7, featuring concierge-level care in a comfortable, upscale environment with short wait times and faster results for diagnostic and lab tests.

Our facility is
open 24/7
No Wait!

Concierge-level
care with short
wait times

Faster results
for Diagnostic
and lab results
What Do Patients Look for
in Emergency Care Centers?
If you're like most emergency room patients you want shorter wait times, a comfortable waiting room, and board-certified physicians. At Victoria ER most patients are seen within 10 minutes, and given concierge level care. Victoria ER is open 24/7, including holidays, which makes it always conveniently available to patient needs.
Pediatric Care
Kisses cannot heal all boo-boos, so Victoria ER is prepared to treat infant and child health emergencies too. Our board-certified physicians and pediatric specialists are experienced in diagnosing and treating common, chronic, and acute illnesses for infants, toddlers, and children.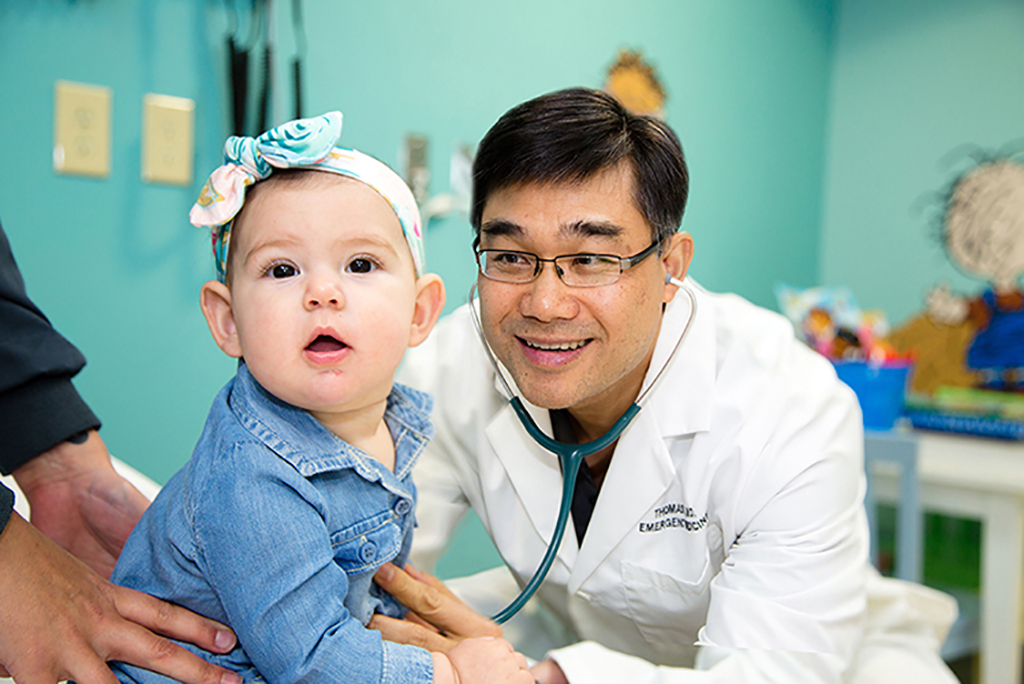 Get to know Victoria ER from the inside with our virtual tour. Get a peek of our exam rooms, where we work to treat patients and make everyone feel right at home.