Victoria ER 24 Hour Emergency Center is honored to help kids across Victoria, Texas to get a good night's sleep as July 31st, 2019 marks the sixth year for Ashley Furniture HomeStore's A Hope to Dream Event. Victoria ER recognizes that a restful sleep will not only help local children regulate their immune system, but will also help them improve their brain function for a successful school year.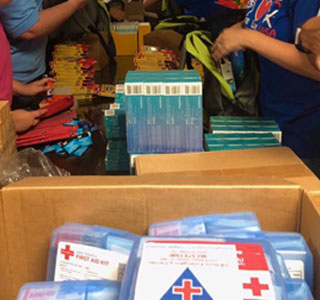 Before the academic year begins, Ashley Furniture Homestore and over 20 local businesses and volunteers came together on July 22nd in order to support local children with the collection of 50 brand new bed sets, mattresses, bed frames, pillows, and brand new backpacks filled with necessities for the new school year. Victoria ER is proud to provide each child with a 70 piece Johnson & Johnson First-Aid Kit in order to prepare them with the supplies required for any minor first-aid emergency. After 4 years of participation in A Hope to Dream event, Victoria Emergency Room remains appreciative to the contributions made from various local businesses to give back to the 50 children who will benefit from the donations.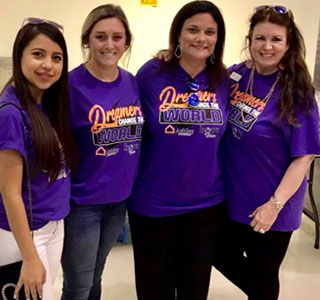 Victoria ER gladly attended the event to show support for our local children and watched their smiles beam across their faces as they received their new items for the 2019-2020 academic year. Sheila Kilgore, the Marketing Director of Victoria ER stated, "The 2019 A Hope to Dream on July 31st is a humbling community event that Victoria ER 24 Hour Emergency Center is delighted to be a part of." A Hope to Dream is a memorable event filled with generosity, and Victoria ER looks forward to give back to 50 more children in next year's event.