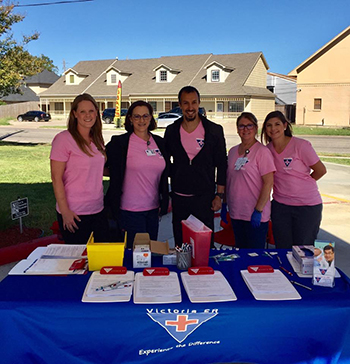 October marks the start of flu season, and Victoria ER 24 Hour Emergency Center readily prepared our community to say 'boo to the flu!' On October 22nd, 2019 Victoria ER hosted their 4th annual flu shot drive where we invited the Crossroads area to receive a flu shot, free of charge! Our Health Fair also consisted of bringing awareness towards breast cancer and we encouraged people to donate blood to help save a life. Victoria ER was humbled by the reactions and support that we received from those who attended the 2019 Health Fair.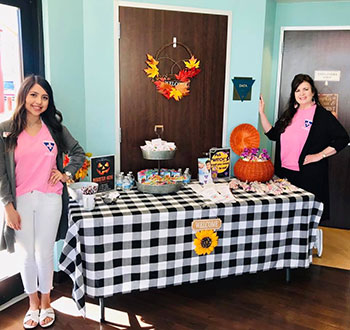 This community event began at 11am, where dozens of people have already begun to line up to receive their complimentary flu shot. We are grateful to provide the resources for the Crossroads area, and the staff at Victoria ER 24 Hour Emergency Center were honored to help men, women, and children tackle this flu season. To find out more information about this year's flu season and how important a flu vaccine is for your family, check out the Center for Disease Control's page on Influenza here!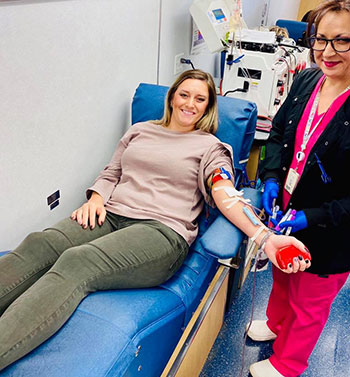 In honor of October being Breast Cancer Awareness Month, Victoria ER invited the Crossroads Guardians of Hope to bring the pink firetruck, 'Debbie' and the pink ambulance, 'Kaitlin' to commemorate those who battle cancer. The attendees were able to sign the vehicles in honor of their loved ones who put up a fight against cancer and wrote inspiring messages for them. Every guest who attended the 2019 Health Fair were offered refreshments, snacks, tours of our facility, and had the opportunity to win one of six giveaways!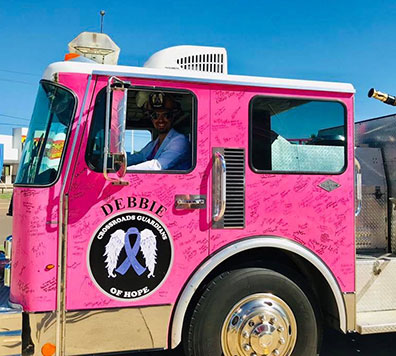 Victoria ER 24 Hour Emergency Center was astounded by the number of people who donated blood to the South Texas Blood & Tissue Center to help save a life! Attendees were eager to help others and we were ecstatic to know that several of the donors had O Negative blood, which is vital to saving the lives of infants throughout Texas. Victoria ER would like to thank all who participated in our 2019 Health Fair, we are so overwhelmed by the support we received from our community and we can't wait for next years event!