Making Changes: You're Worth It!
There's nothing quite like individuals coming together for a good cause. That's exactly what happened on Thursday, February 2nd, in Victoria, Texas. Benefiting the American Heart Association, the Queen of Hearts Fashion Show provided a wonderful night of food, fashion, and fun—what more could you want or need?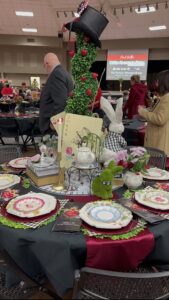 This event, Victoria Go Red for Women, held at the Victoria Community Center, was extra
special this year, as all models who participated in the fashion show were local survivors of heart disease. Our Marketing Director, Sheila Kilgore, and our Community Outreach Specialist, Hailey Hernandez, were both proudly in attendance, supporting this amazing cause.
According to the Centers for Disease Control and Prevention, heart disease is the leading cause of death for men, women, and people of most racial and ethnic groups in the United States. Additionally, one person dies every 34 seconds in the US from cardiovascular disease. In 2020 alone, about 697,000 people died from heart disease throughout the country—that averaged out to be one in every fifth death.
However, it wasn't a message of mourning that was delivered last week, but one of hope, strength, and perseverance. After all, with enough awareness, it's possible to decrease heart disease in women (and others), which was—and remains to be—the ultimate goal of Victoria Go Red for Women. In fact, about 80 percent of cardiac episodes can be prevented.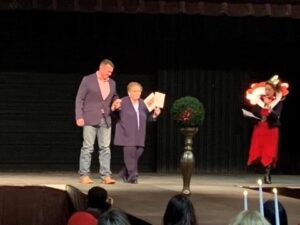 Further, there are specific lifestyle changes to immediately incorporate that can effectively help keep the heart strong and healthy. These changes include the following:
Move Your Body
Did you know that the American Heart Association recommends 150 minutes of moderate exercise a day? Before you get discouraged by this number, try to make working out fun. You can purchase new gear or create a motivating playlist—whatever it takes for you to look forward to moving your body.
Regularly Eating Healthy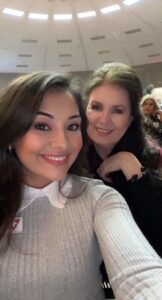 We fully understand that nothing is as satisfying as a greasy cheeseburger or pepperoni pizza. Yet, it's just not good to eat those items all of the time. Instead, consistently add colorful fruits and vegetables to your diet, as doing so will help prevent chronic illnesses. Again, don't look at eating healthy as a type of punishment. Find nutritious foods that you enjoy consuming. Remember, it's fine to treat yourself to "junk" food sometimes—just not all of the time.
Moderation is key here.
Pay Attention to Blood Pressure
Known as the "Silent Killer," high blood pressure should not but ignored, but dealt with timely and accordingly. The higher your blood pressure, the greater your risk for future health issues, not just heart disease. Staying physically active and eating a healthy diet will help you keep your blood pressure low, as will limiting your alcohol intake, not smoking, and getting plenty of sleep.
If there's one takeaway from this article or the Victoria Go Red for Women event, it's that there's no time like the present to start taking care of yourself. So, today, tomorrow, and every day commit to making healthy choices. You're worth it!