It is the middle of the afternoon, you're pushing through the post-lunch haze at the office, but something has felt a little bit off all day. The lights are bothering you more than usual, and your eyes can't seem to focus. You drink extra water, thinking you're a little dehydrated, but by the time you realize what is coming, it is too late. The migraine is already here, with crippling, acute pain, and an unrelenting pounding in your head.
Or, maybe you're home for a long weekend, trying to relax, but when you bend to pick up a pen you dropped, you feel a shooting pain on the back of your leg, and it will not go away. That stabbing ache continues, and you can just barely get to the couch before your knee gives out from under you in agony.
If you suffer from migraines or sciatica, then these scenarios might sound very familiar to you. These conditions can bring on extreme, chronic pain, and when they hit, it is hard to find relief. When your average Ibuprofen and a heating pad won't work, Victoria ER is here to ease the burdens of acute pain emergencies and make sure you get back on your feet. Our Observation Care Program specializes in treating chronic pain conditions like migraines, sciatica, fibromyalgia, and more.
"Our Observation Program at Victoria ER features intensive, focused therapy aimed at stabilizing, treating and resolving any acute emergency condition," Dr. Steve Gartzman explains. Sudden, intense pain can be hard for doctors to measure, which is why Dr. Gartzman recommends that anyone who experiences these conditions should call in for a self-referral. "Typical admissions to our program includes patients with migraines, acute lower back pain, acute dehydration, and Acute Hyperemesis Gravidarum, or extreme morning sickness present in some pregnant women."
No matter the condition, Dr. Gartzman treats his patients to an overnight IV therapy treatment which re-hydrates the body, lessens pain, and supplies the body with some much-needed nutrients. All observation care patients can check in for 24-hours, giving them access to medical attention and emergent care all day and night. This extended care program makes
Victoria ER stand out in the medical community. "Our one-on-one, intensive, focused treatment by trained Emergency Medicine Nurses and Board-Certified Emergency Physicians enables us to discharge our patients home, pain-free, symptom-free and ready to resume their busy lives," Dr. Gartzman says. "We want to nurture our patients, and get them back to pain-free health—back to their families."
If you suffer from migraines or other painful conditions, then call Victoria ER today. You can make a self-referral appointment for overnight stay when you're suffering, and doctors, like Dr. Gartzman, will be ready to get you in tip-top shape once again.
---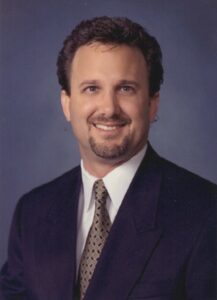 Dr. Steve Gartzman has been working as a physician for over twenty years, after receiving his medical degree from the University of Southern California's Keck School of Medicine and spending his residency at the University of California LA's Kern Medical Center. He has been a part of Victoria ER's proud staff since 2015, and holds membership in the Texas College of Emergency Physicians, Texas Academy of Emergency Medicine, and American Medical Association. He feels very strongly about emergent care, and about making patients feel comfortable and cared for, even when they're in an extreme medical crisis.
Nutex Health, Inc supports you and your family's health. You can depend on Victoria ER or any one of our concierge-level, freestanding emergency facilities to deliver the emergency care you deserve, 24 hours a day, 365 days a year.