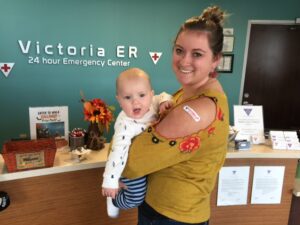 As October came to an end, Victoria ER was as busy as ever with not one, but two, community outreach events. On October 26th, we were proud to host Victoria ER's 3rd Annual FREE Flu Shot Drive as well as our first annual Breast Cancer Awareness Month Event. With two events happening at once, Victoria ER was packed with members of our community, and we couldn't have been prouder of the outpouring of support we received.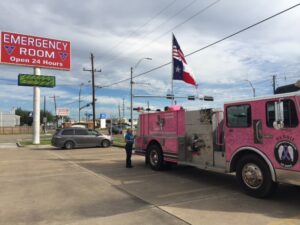 The 3rd Annual FREE Flu Shot Drive began at 11am, where Victoria ER offered free flu shots for anyone in need. Our nursing staff was ready, giving flu shots to adults and children of all ages to keep our community healthy this flu season. This is an event we hold every year and provides countless Victoria natives the resources they need to keep the flu at bay. To find out more information about this year's flu season and how important a flu vaccine is for your family, check out the Center for Disease Control's page on Influenza here!
Our second event was the first of its kind. Victoria ER launched an Annual Breast Cancer Awareness Month gathering at our facility, to raise awareness and support of this disease in our community. We were joined by the Crossroads Guardians of Hope, who brought 'Debbie' the pink firetruck to our facility in support of patients and families who are dealing with breast cancer. Attendees were invited to sign Debbie in honor of those fighting cancer and share inspiring messages with one another. Victoria ER signed Debbie too, and offered all of our guests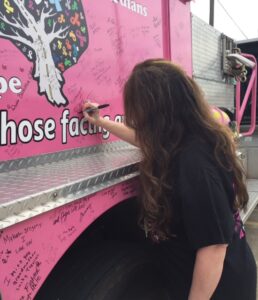 refreshments, ER tours, and special giveaways at the event.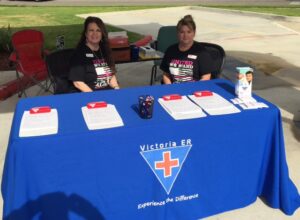 Whenever Victoria ER hosts events like these, we are happy to see such positive reactions. Victoria is a community that values its public health, from free seasonal vaccines to rallying in support of cancer awareness. For all of the people who came out to Victoria ER on October 26th, we are grateful for your support and proud
to be a part of this community. If you're interested in more of Victoria ER's outreach events, then follow our Facebook page for updates and announcements.
---
Nutex Health, Inc. supports you and your family's health. Come visit Victoria ER or any one of our concierge-level freestanding facilities for the emergency care you deserve, 24 hours a day, 365 days a year.