About 80 percent of cardiac episodes can be prevented, yet cardiovascular disease remains to be one of the most alarming health risks among women. Many women may already know the facts regarding their heart health, but Victoria ER 24 Hour Emergency Center wants to encourage all women to take action.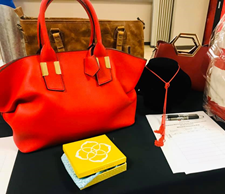 Encourage someone in your life to take the pledge with you, and begin making daily heart healthy changes that will act as a starting point to decrease your risk of cardiovascular disease.Victoria ER 24 Hour Emergency Center was proud to be a supporter of the third annual Victoria Go Red for Women event by donating an auction item and attending the event to help raise awareness and encourage women to take action.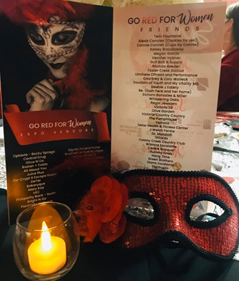 All proceeds from the auction items will go towards the American Heart Association, and Victoria ER is humbled to help their cause. The men and women effected by cardiovascular disease participated in the fashion show and told their stories that emotionally moved those who attended. Each survivors' speech shared one major thing in common, how to commit to a healthier heart journey in their daily lives by simply:
Moving more.

150 minutes of moderate exercise a day is recommended by the American Heart Association.

Eating smart.

Adding colorful fruits & vegetables to your diet will help prevent chronic illnesses.

Managing blood pressure.

High blood pressure is known as the 'silent killer.' The higher your blood pressure, the greater your risk for future health issues.
Incorporating these small changes daily will help prolong your heart health and would additionally aid in the prevention of other health diseases. To learn more about how you and your loved ones can take a pledge and better your health, visit https://www.heart.org/en.