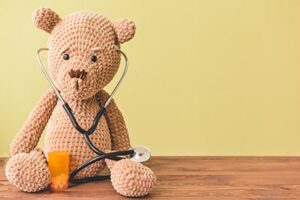 Being a parent is hard, right? Let's admit that and get it out of the way now. Regardless of age—infant, toddler, preschooler, teen, young adult—you never stop worrying about your child. That being said, it's possible that the younger years are the most difficult. When you have a baby on your hands, you want to bubble wrap them, ensuring nothing bad happens.
Unfortunately, accidents still unfold, accidents that include swallowing pills or tablets. In fact, the Center for Disease Control and Prevention states that roughly 60,000 young children under the age of five are taken to the emergency room each year because they swallowed a pill of some kind.
The skilled, professional, and friendly staff at Victoria ER, a 24-Hour Emergency Center, is here to help you when an accident like this takes place.
Of course, to prevent your baby from swallowing something he or she shouldn't swallow, keep it—whatever "it" is—locked up. For example, always store medications, pills, and tablets out of reach, either in medicine cabinets or on high shelves. Additionally, make sure all of your medication bottles are locked and protected with childproof caps.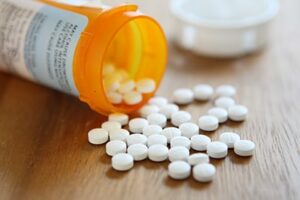 That being said, again, accidents can and do occur, so it's necessary to be prepared.
Please understand that while all types of medications can be dangerous to children, the most toxic ones are:
Heart Medications
Antidepressants
Pain Relievers
Prescriptions Drugs
Over-the-Counter Medications
If you suspect your baby has swallowed a pill or tablet listed above—or, for that matter, any pill or table that wasn't meant for them—there are warning signs to be aware of, such as:
Nausea
Vomiting
Lethargy
Unusual Sleeping
Abnormal Drooling
Seizure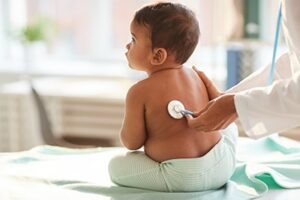 If your baby starts to demonstrate any of these signs, especially if he or she goes into a seizure, take action right away—without hesitation. Remember, safety comes first! As such, either drive your child to the nearest emergency room or call 9-1-1. If you can, bring the medication your baby swallowed to the hospital, as this will allow the doctors to better assess the situation and establish an accurate treatment plan for your child.
Even if your baby doesn't show signs of sickness, it's better to be safe than sorry. If you know he or she swallowed a pill, consider calling poison control, your family doctor, or get to the local ER. We'll say it again because it matters: safety comes first! Don't risk your child's health.
Though it's easier said than done, don't panic. Further, don't blame yourself. Once the accident has taken place, the only course of action to take is to move forward—and our team will help you do that.
You and your family can rely on our top-notch pediatric care. Our physicians are board-certified and trained to treat special pediatric ER cases. Better yet, we're prepared to make your child's visit quick and comfortable. We're available 24 hours a day, seven days a week, every day of the year—including holidays.
Yes, being a parent is hard, particularly when your child is sick—but with Victoria ER by your side, you don't have to face the challenge alone.