You may not know this, but at Victoria ER, our 24-Hour Emergency Center offers state-of-the-art imaging and lab capabilities. Specifically, our services include—but are not limited to—X-Rays, CT Scans, and bedside Ultrasounds, all available to give you the fast results you want, need, and deserve.
In this article, we detail components of our imaging and laboratory services, with a focus on X-Rays, CT Scans, and bedside Ultrasounds, to show that our team of experienced physicians provides nothing but quality and precise medical care.
X-Ray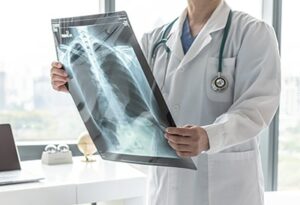 For X-Rays, we currently use the Del Medical brand and SHF-535 model.
X-Rays are beneficial to examine most areas of the body, particularly bones and joints. However, an X-Ray can also detect issues affecting soft tissue.
X-Rays allow our medical team to view what is happening inside your body without making an incision. Then, we can effectively diagnose, monitor, and treat the medical condition we discover. Of course, different types of X-Rays are necessary for different purposes.
There are myriad reasons why you could require an X-Ray, such as:
Checking for a broken bone
Looking for foreign objects in the body
Routine screenings for cancer and/or other diseases
Identifying the cause of symptoms—i.e. pain or swelling
X-Rays are commonly used to examine bones, teeth, as well as the chest, and abdomen.
CT Scan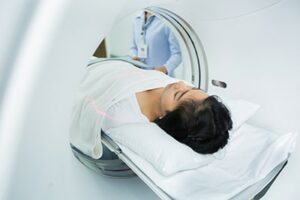 For CT Scans, we currently use the 16 Slice brand and 2269165-3 model.
Specifically, a CT Scan is a diagnostic imaging procedure that uses both X-Rays and computer technology to produce images of the inside of the body. A low dose of radiation is present in CT Scans, but no long-term damage has been known to occur. In fact, the numerous benefits of a CT Scan greatly outweigh any potential risk.
This tool can show us detailed images of any part of the body, such as the following:
Bones
Muscles
Fat
Organs
Blood Vessels
CT Scans are more detailed than X-Rays and can detect a wide range of ailments, including certain types of cancer, fractures, heart disease, blood clots, bowel disorders, and more.
A CT Scan generally lasts about 10 to 15 minutes—from start to finish.
Bedside Ultrasound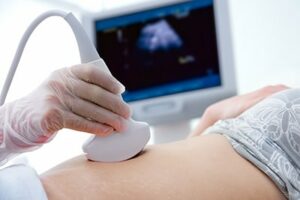 For bedside Ultrasounds, we currently use the Mindray brand and UMT-300 model.
This is a very particular type of Ultrasound Scan that we perform to answer questions in real time about your body. Ultrasounds are accurate, non-invasive, and require no radiation. They use sound waves to produce images of structures within the body. These images can—and do—provide the information needed to diagnose and treat various diseases and medical conditions. Better yet, bedside Ultrasounds can work faster than a CT Scan.
Bedside Ultrasounds are often used to:
Monitor babies, measuring the size of the fetus to estimate the due date
Detect cancer in the breasts and testicles
Scope out muscle, joint, and abdominal pain
An Ultrasound exam takes roughly 25 to 30 minutes to complete. The doctor will receive a written report of the images within approximately 30 minutes or so.
Regardless of the type of care you require, you can always depend on the skilled and professional team at Victoria ER. Our imaging and laboratory services are top-notch—you have nothing to lose when you choose to work with us. We guarantee you're in good hands.