Though the winter season seems like it may never end, there is light at the end of the tunnel. Spring is making its beautiful way to us here in the south and we are ready to help you enjoy the soon to be warmer weather! Capturing the best of this season doesn't need to be expensive and your family may enjoy a change of pace.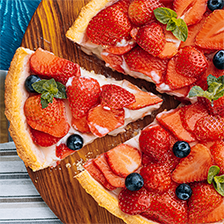 1. Bake a Seasonal Pie
In spring, luscious fruits like apricots and cherries are in full bloom and ready for harvest. Utilizing fruits that are in season to bake a fresh pie will give you a chance to brush up on your baking skills and maybe even perfect them just in time for your Easter feast.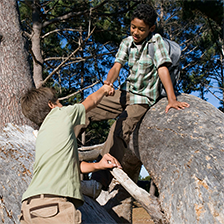 2. Climb Trees Together
Isn't it nice to see all the greenery outside returning to its natural shade? Early in the morning or mid-afternoon is a great time to take your family to the park or grab your bike and ride solo. Climbing trees with your kids will not only speak to your inner child, but will be a memory your kids remember forever, especially if it's not something you're used to doing. No matter how young or old you are, just make sure you do it safely! In case of emergency, head over to Victoria ER for immediate care; we are open 24/7 and even treat pediatrics.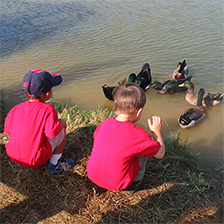 3. Feed The Ducks
Did you know bread can be harmful to ducks? Try taking your little ones to the pond with oats, seeds, rice, or grapes cut in half. Your kids will surely get a kick out of feeding the ducks and wildlife always appreciates an extra snack they don't have to work for.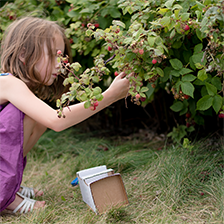 4. Pick Berries
Berry picking with families and siblings is a great tradition to carry on.  You don't even have to wait until
late summer like you think you do. Blueberries and strawberries are prominent within our area during mid to late spring, and they are delicious! Many smaller towns within the Crossroads may even host a festival for these special fruits.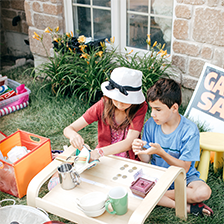 5. Spring Cleaning
Hosting a family or multiple family garage sale is a great way to spend time with your extended family and bring in a little extra cash on the side as well. Getting rid of and purging items you may no longer need will help to declutter your space. This is also a great opportunity to socialize with your neighbors and have your kids get rid of toys or games they've outgrown.

During spring, new life is in full bloom and being busy is an understatement! No matter the state of your emergency, Victoria ER treats all injuries such as allergic reactions, venomous bites, concussions, and lacerations in both adults and children! We're open 24/7 and ready to help you as soon as you need it.