Many of our local families were out and about this weekend, taking part in the Easter Eggstravaganza, organized by Townsquare Media and The Plug Magazine and presented by Victoria ER. This event was a blast, and we here at Victoria ER are so happy to have been a part of it. For anyone who couldn't make it out, we have a recap of the event, so everyone can get a taste for what Easter fun we'll have next year.     
At this Saturday's Eggstravaganza, Victoria ER had a booth where we handed out prizes to children who found our special eggs during the 3 Easter Egg Hunts. Our eggs gave kids a chance to get prizes from our booth, as well as learn some great tips to help them stay healthy this spring.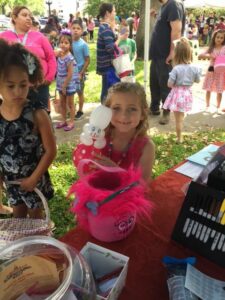 Egg hunting wasn't the only activity, though. Potato-sack racing, a hula-hoop contest, and live animals were all there! Between the many family-friendly activities and the delicious food trucks, it's no wonder we had so many excited families with us this weekend.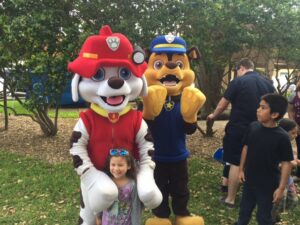 Last year, Victoria ER hosted a community Easter Egg hunt as well, and we're proud to have hosted our second one in 2018. This Easter, we hid over 2000 eggs, 180 of them being Victoria ER prize eggs. We also had special guests from PAW Patrols, Minnie Mouse, the Easter Bunny, Andy Armadillo from Texas Roadhouse, and real chicks and bunnies from Northside Ranch Pet & Garden Center. Some of our community members had this to say about Eggstravaganza—
"My grandchildren had a wonderful time at the Easter Egg Hunt. Thank you, Victoria ER, for sponsoring this event for our community!" – Rosie Hernandez
"The multiple activities at this event allowed both of my kids to have a great time. My eight-year old's favorite part was not the eggs, but actually being able to pet real bunnies!" – Kelly Torrance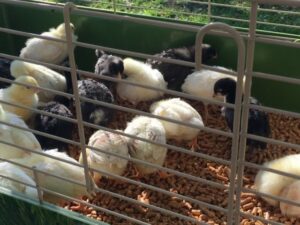 Victoria ER is your community emergency room, and we are available 24 hours a day, 7 days a week to help your family with all of your emergency health needs. We want every member of our community to remember that we're here to support you with our extensive clinical services and our passion for family wellness. Spending Easter with so many members of the Victoria community was wonderful, and we hope to see more families at our future events.
---
Nutex Health, Inc. supports you and your family's health. Come visit Victoria ER or any one of our concierge-level freestanding facilities for the emergency care you deserve, 24 hours a day, 365 days a year.