Victoria ER 24 Hour Emergency Center is bringing the gold standard in medicine to the Crossroads. Experience the latest in advanced medical treatment with the addition of a new IV treatment for patients with COVID-19 and the arrival of on-site PCR COVID-19 Testing in the Crossroads area. The integration of modern diagnostics and testing will allow us to adapt seamlessly to the needs of our local population.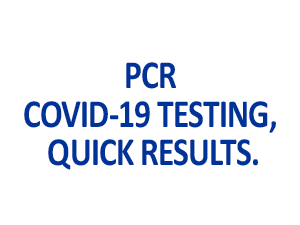 Victoria ER is honored to begin conducting PCR COVID-19 Testing at our on-site laboratory. PCR testing is the most specific and most sensitive testing method for detecting Coronavirus, and with the addition of this technology at our facility, we can provide our patients with same day result accuracy. This CDC preferred testing method is available 24 hours at Victoria ER for all individuals whether its for travel, medical procedures, work, or school.
We have been providing our community with PCR COVID-19 testing throughout the pandemic, but we no longer depend on off-site laboratories to receive patient specimens and deliver your test results. At the peak of the pandemic, patient PCR Test results took up to 10 days to receive in an off-site lab. Victoria ER's ability to manage 24-hour, on-site PCR Testing allows our staff control to give you results within the same day of your PCR COVID-19 Test.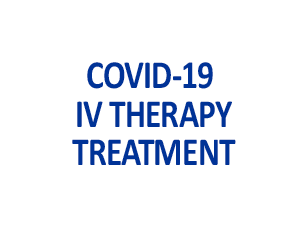 Victoria ER 24 Hour Emergency Center can help you combat the virus within a few hours with antibody IV therapy drug (bamlanivimab and etesevimab), to treat mild-to-moderate COVID-19 in patients ages 12 and up. Bamlanivimab and etesevimab, administered together, has been granted Emergency Use Authorization from the FDA as it has shown a decrease in hospitalizations in patients diagnosed with COVID-19 by directly blocking the virus' ability to attach and enter human cells.
The ability to tackle the virus at an early onset is a tool that Victoria ER can provide you in treating COVID-19. Our staff will provide you with a private room and one-on-one care to significantly reduce the severity and progression that COVID-19 may have on you, all within minutes of checking in.
Victoria ER aims to provide the Crossroads with the latest in testing and diagnostics without the long wait of regular hospital ER. The advantage of a freestanding ER over a hospital is whether you are checking in for PCR COVID-19 testing, COVID-19 IV therapy, rapid testing, or any medical issue, you will be immediately taken to a private room and our ER physician and staff will be immediately alerted to your medical needs.
Please call us at 361-214-3813 with any questions regarding our protocols, or with questions regarding your medical safety. Because information about COVID-19 is constantly updating, you can find current details and resources at the Centers for Disease Control and Prevention (CDC).